Halleluiah.
Finals are finally done, and I only have two summer courses left until I graduate! Over the past few months it's become very clear to me where God wants me post-undergrad, so mid-way through the summer I will be packing up my thaaangs and moving out of my apartment and away from Orlando. Without Will.
But more on that later—for now, let's check out what I've been eatin' lately, shall we?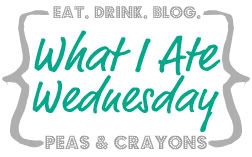 Per usual, this is a recap of what I ate on Tuesday (WIAT)
Remember that almond butter jar that I bought less than a week ago? Yep. Already demolished 8)
And I ACTUALLY had the stomach-patience to wait 25 minutes for steel cut oats from scratch!
1/4 cup steel cut oats
Sliced banana
1 tbsp hemp protein powder
Cinnamon
Stevia
Vanilla extract
Topped with the chocolate peanut butter that Ashley made from scratch and sent to me a while back. Boy, is that girl talented or what?
& coffee + vanilla coconut milk creamer.

A few hours later when I felt hunger looming, I threw together something strange—Greek yogurt, a microwaved sweet potato & PB2
aaand it was followed by a peanut butter butternut squash muffin a little after that.
One thing about this eating more thing—I feel like I'm CONSTANTLY noshing! Because I've actually given myself "permission" to do this, there has been so much less pressure on the food that I eat, times that I eat, etc. I find that by taking away most of the self-imposed food rules that I had before, I don't rush through my meals like I used to and don't think about what I'm planning to eat next nearly as much.
Intuitive eating + more food in one package? I'll take it
Next up was lunch–
A spinach salad with leftover light teriyaki tofu, avocado, and Makoto ginger dressing.
Followed by a huge bowl of puffed millet, almond milk, Stevia & Sunbutter.
Popcorn and I set out for our daily walk and upon our return I finally started reading Catching Fire. Am I the only grandmother/college student who cant sit down to read a book past 6:00 PM because I start to fall asleep?
I'll take that as a yes.
Dinnertime!
A brown rice tortilla pizza that was pretty similar to the one I had this weekend (goat cheese, broccoli, red peppers, chickpeas, dried basil), except with the inclusion of sliced radishes.
Plus more roasted veggies + chickpeas on the side, later doused in natural ketchup.
Probably one of the most satisfying day of eats in a loooooong time. Now if only I didn't run out of that cookie dough ice cream… 8)
Time to pack, I've got a road trip on the agenda today!