Morning guys!
The weirdest thing just happened to me– I woke up, made breakfast, ate it while catching up on my morning blog reading, decided that I was still a little bit tired, laid down & closed my eyes for 5 minutes, then got up completely rejuvenated and refreshed. I'm taking that as my body's version of a "power nap" 8)
Then again, maybe I was just overwhelmed by the tastiness of the big pink bowl of quinoa flakes I had for breakfast–
Instead of just throwing all of the strawberries on top at the end, I made it a point to mash a few into the mixture as it cooked on the stovetop. The result was some very pink quinoa, which looked great when complimented by the pink strawberries on top.
Okay okay, so strawberries are red, but pink sounded better
Into the mix went:
1/3 cup quinoa flakes
1/4 cup unsweetened almond milk (no reaction again!!! :D)
Vanilla extract
Cinnamon
Mashed strawberries
1 tbsp chia seeds via my trusted chia seed method
Topped with: More strawberries, Sunbutter & PB & Co. chocolate peanut butter
Ammonia + Beef
**If you have a soft spot for fast food burgers, beware that I'm about to get really close & personal about 'em**
Yesterday, Kat posted about something called "pink slime" that I had actually never heard of before. I've always just accepted that fast food burgers & other low quality beef products were bad simply because of the high animal fat content and grease that they're cooked in. However, Kat's post truly opened my eyes to what goes into the actual meat product, and not just the method that is used for preparation.
Apparently, when the different portions of a cow are being divided up for consumption, there is a large part of the cow that isn't digestible by humans (the part that they use for dog food and other animal products). In order to get the most $$ out of the animal that they can, companies will combine this leftover inedible beef with AMMONIA and create something called a "pink slime" that is used as a filler in 70% of the meat in America. And yes, it's the same ammonia that goes into household cleaning products.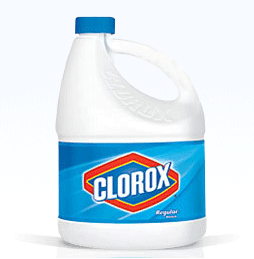 I usually don't get into these meat processes on my bloggie because I firmly believe that there are "different strokes for different folks", but in a way I felt like it was my responsibility to fill you guys in on what REALLY goes down. Additionally, this goes hand in hand with the idea that consuming foreign ingredients can have a negative impact on your metabolism and digestion, inevitably leading to internal destruction & weight gain (Thank you Jillian Michaels & Master Your Metabolism
)
To read more about this issue, I encourage you to check out these articles:
Or if you're really feeling brave, check out this awesome stunt that Jamie Oliver pulled to bring awareness to the beef quality:
Just like Kat immediately thought of her hubby when she read this info, I instantly thought of Will and my family with all of the low-quality beef that they still consume. Knowing this kind of stuff goes on behind closed doors and that the USDA actually approves of it, how can I be expected to just sit back and watch the ones I love eat this crapola?
Anyway, I hope at least a couple of you get something out of this, as I did. The first step to living a healthier life is through education and awareness!
A bit to think about: What is your stance on the "pink slime"? Were you aware of this situation?